CES 2021 LG New Tech, QNED Mini LED and OLED Evo TVs, Wearable Air Purifier, New GRAM Laptop and more.
With exciting technologies and product launches, CES 2021 kicked off. LG's "Life is ON" began the conference with new innovations in home appliances, entertainment, and IT developments at the first event of the day.
We have seen the launch of the latest ThinQ home networking app from LG, CloiBot for COVID 19 sanitation, and various developments in home entertainment.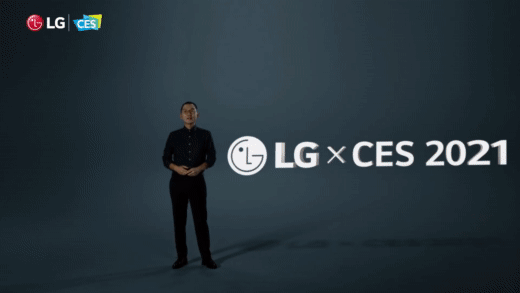 Check official LG website here.
New TVs
LG showed up with two new TVs with Mini LED and OLED technology this year Consumer Electronics Show (CES 2021)
LG OLED Evo
LG published a handful of information about its upcoming 2021 series of OLED TVs. Going through a rather ambiguous press release, it seems that at least five versions of OLED TVs, including Z1, G1, C1, B1, and A1, will be available in 2021.
Among these, LG's next-generation OLED panel, called OLED evo, will feature the G1. LG says that this new panel is capable of higher levels of brightness, something with which OLED has always struggled. The 55, 65, and 77-inch sizes of the G1 will be available.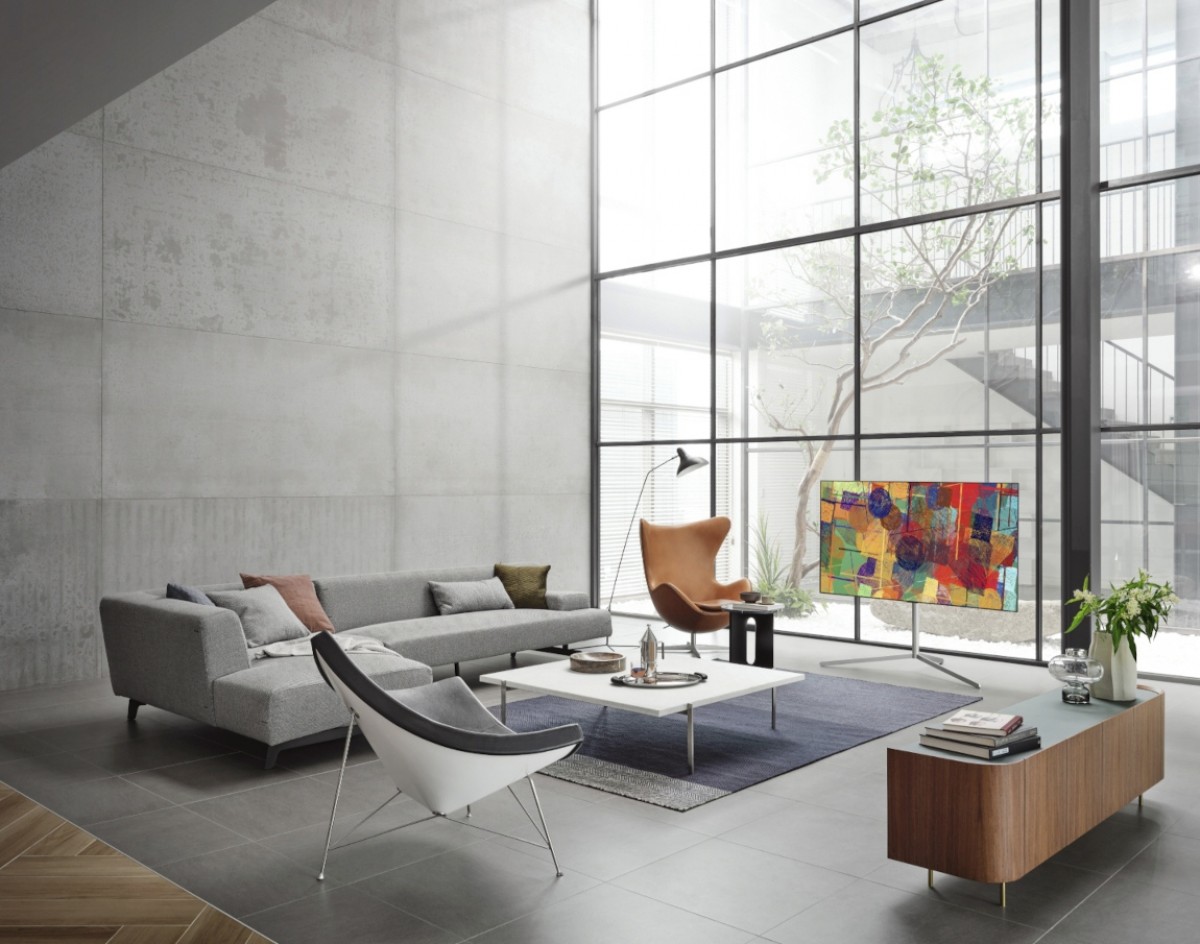 After the success of 2020's CX, the C1 will likely be the next famous model in LG's lineup. The C1 starts at 48-inches like the CX, but for the first time, it goes all the way up to 83-inches. The OLED Evo panel won't feature this, as that seems to be unique to the G1 edition.
The 8K model appears to be the Z1 and will be available in 77 and 88-inch sizes. Not much is known about the A1 and B1 models, except that at least 55 and 65-inch sizes will be available.
Key Features of LG OLED evo
α9 Gen4 processor
AI Sound Pro
Auto volume leveling
New Remote with NFC Magic Tap
Game Optimizer
LG's latest Alpha9 Gen 4 image signal processor, which is also found in the company's QNED99, QNED95, NANO99, and NANO 95 LCD models, will be found in the Z1, G1, and C1 models. The new processor claims to upscale content using deep learning algorithms and includes a function dubbed AI Picture Pro that can recognize items such as faces and bodies, as well as the foreground and context of an image. The 9 Gen 4 can also recognize the genre of the content and change the image accordingly.
The Alpha9 Gen 4 TV models will also feature the latest AI Sound Pro from LG that can create a virtual 5.1.2 surround sound experience through the built-in speakers of the TV and support for native Dolby Atmos. For coherent audio, you even get auto volume leveling.
The revised webOS 6.0 smart TV platform, with a redesigned home screen, as well as performance and functionality upgrades, will feature the 2021 models. The Magic Remote has also been modified for popular streaming services with hotkeys.
Four HDMI 2.1 ports that support features such as 4K120 or 8K60, VRR, ALLM, and eARC will also be available for select models such as the Z1, G1, and C1. With a 1ms response time for gaming, the TVs will also support NVIDIA GSYNC and AMD FreeSync Premium. The best image quality settings can also be added to a Game Optimizer function depending on the type of game being played.
Finally, the new Gallery Stand (seen in the above image), which is built for floor standing applications, will also support the 55 and 65-inch G1, C1, B1, and A1 versions.
LG QNED Mini LED TV
With a new line of televisions called QNED, LG, best known for excellent OLED TVs like the CX series, is coming out. According to LG, QNED blends the advantages of its NanoCell technology with quantum dots for enhanced color, contrast and brightness, based on the more popular LCD TV technology instead of OLED.
The upper end of LG's 2021 LCD TV lineup will be dominated by QNED TVs, but representatives were careful to state they will not have the same degree of image quality as their OLED TVs. LG also unveiled a whole new OLED TV range at CES 2021, which includes brighter panels and a new 83-inch size. Like TCL's 6-Series and 8-Series QLED TVs, LG says its QNED TVs will use Mini LED backlight technology, which once again increases brightness and contrast compared to conventional LED backlights. Samsung has not yet revealed any Mini-LED TVs, but it does sell wall-sized, highly high-end MicroLED technology televisions.
LG PuriCare Line
While the LG PuriCare Wearable Purifier was previously teased by LG, it stressed the advantages of portable air purifiers at CES. The Wearable Purifier uses technology similar to the brand's larger home air purifiers, with the face mask-shaped unit enclosed by fans and filters. It secures the nose and chin region around your ears and covers them.
While the LG PuriCare Wearable Purifier was previously teased by LG, it highlighted the advantages of portable air purifiers at CES. The Wearable Purifier utilizes technology, with fans and filters enclosing the face mask-shaped unit, similar to the larger home air purifiers of the company. It secures the nose and chin region around your ears and covers them.
New Gram Laptops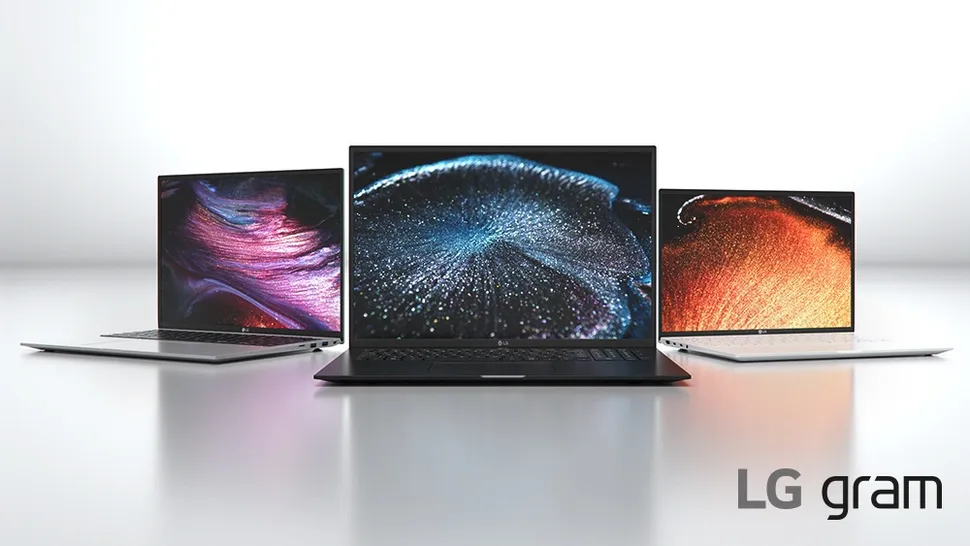 For 2021, including five total new models, LG's Gram laptop lineup got a complete facelift. Later this year, the Gram 17, Gram 16, Gram 14 and 2-in-1 versions of the two smaller options will arrive.
One of the best laptops right now is the current LG Gram 17, but the latest version brings smart improvements that should make it better in terms of productivity and efficiency.
In addition to the 16:10 aspect ratio screen, 2560×1600 resolution, for comfort and performance, the LG laptop keyboard and touchpad have evolved. The finest part? There is no toll on weight for these adjustments: the LG Gram 17 weights 2.98lbs, while the Gram 16 and 14 measure just 2.62lbs and 2.2lbs, respectively. A screen-to-body ratio (STBR) of 90% is given by thin bezels and a concealed hinge design.
Inside the Gram 17, LG says the 80Wh battery and Gram 16 offers up to 19.5 hours of battery life. LG's laptops will be among the longest-lasting laptops to date if that's valid.
LG teases Rollable Phone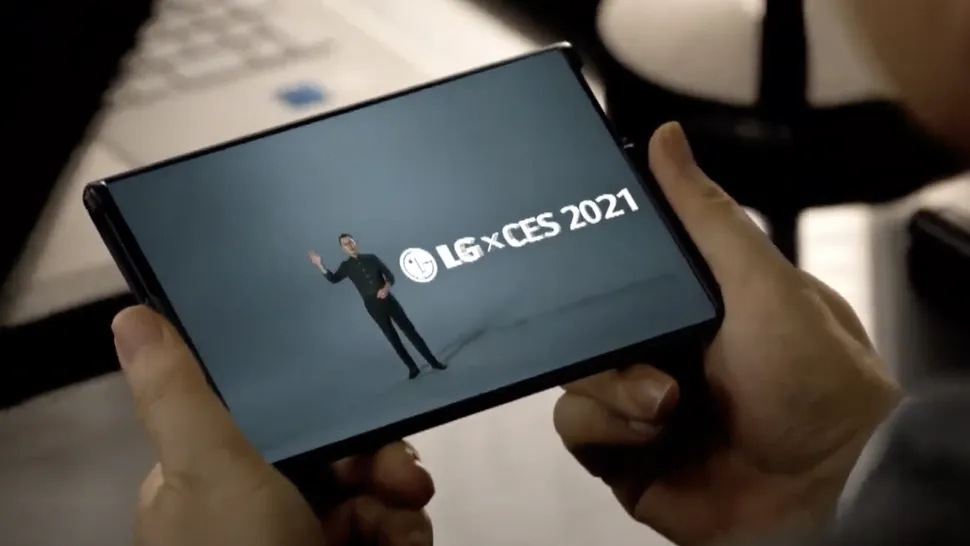 For some time now, LG has been working on a rollable smartphone, or a smartphone with a rollable screen, if you prefer. It teased a portable computer that morphs from phone to tablet in a rolling movement during the company's CES press conference.
While LG did not release details about its rollable phone, at the end of its annual press conference it showed off what it would look like in someone's hands. You can't say anything about the teaser's specifications or features, but it does give us our first look at the long-rumored phone yet.
LG ThinQ App
Notably, almost all of LG's latest technology can be linked via phone apps. Similarly, the LG washing machine and even fridges are connectable through a revolutionary app. TVs can be operated by a telephone.
Named LG ThinQ, LG's connected app is taking the greatest leap forward in 2021, switching to a modern lifestyle app based on an open and connected environment beyond a simple control interface. LG emphasizes that it will open the app to partners in order to further connect more facets of the lives of consumers.
LG CLOi UV-C Robot
A new autonomous robot, called CLOi bot, was announced by LG that uses UV lights after a guest's stay to roam, clean, and disinfect hotel rooms. This is intended to be used in conjunction with traditional cleaning services, helping hotels maintain a higher safety standard in the COVID-19 coronavirus age group.
New LG Home Appliances
LG Wash Tower
In the laundry room, LG announced a new line of stacked laundry machines in the center of the washer and dryer with a wired joystick, controlling both units. This retains all of the front-and-center laundry controls for the customer, while still occupying 50 percent less floor space than their non-stacked counterparts.
The laundry machines often come with integrated AI, capable of sensing the texture of the cloth to precisely match the washing method to what is in the unit.
Side by Side Refrigerator
LG has also reimagined its premiere side-by-side refrigerator with tinted, glass-covered doors and an "interview" window so that users can see what's inside. The fridge also has a special feature of door cooling that creates a barrier around the food in the refrigerator with cold moist air to help keep it fresher for longer.
As it is capable of making large round ice cubes popular in cocktails and mixed drinks, alcohol lovers might also love their new refrigerator.