All About SAMSUNG at CES 2021, New Mini LED TVs, Robots and More
Samsung unveiled a variety of items for a sustainable future on the first day of the Consumer Electronics Show (CES) 2021, ranging from AI robots to AIoT home devices to solutions. Our technologies are intended to provide more personal and intuitive experiences that reflect your personality. We're working hard to bring you next-generation innovation for your better tomorrow with AI as the key enabler,' said Sebastian Seung, President and Head of Samsung Research, at the event.
Check SAMSUNG official page here.
110-inch Micro LED (CES 2021 Innovation Award winner)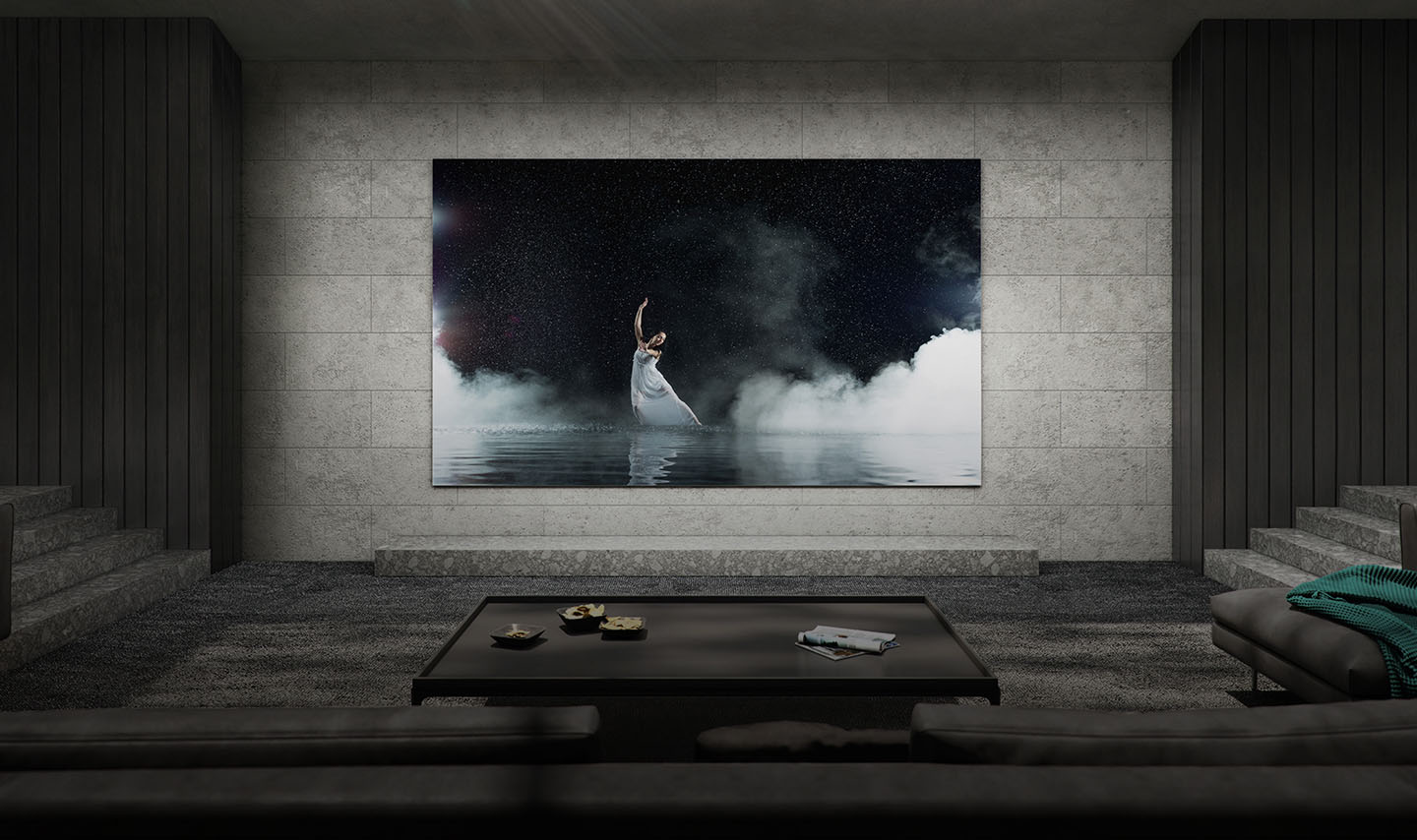 Samsung unveiled its self-lit inorganic LED with a slender and almost bezel-less Infinity Screen design at CES 2021. "4Vue" (quad-view), a four-way viewing option, is also added to the 110-inch Micro LED. More than 160 free channels will also be available via Samsung TV Plus for US consumers. Beginning this spring, the Micro LED will be rolled out globally.
Neo QLED TVs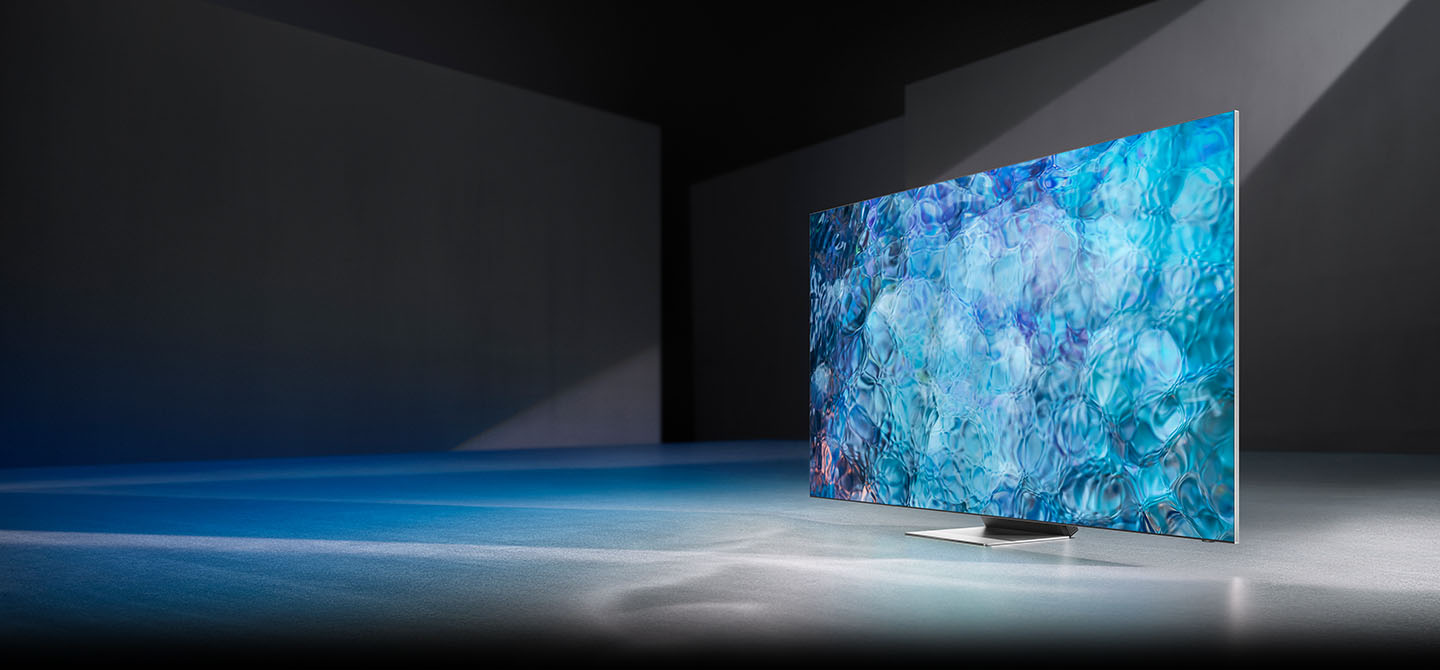 Samsung, the world's largest TV corporation, is following a blockbuster sales year with new 2021 models that support even better image quality and more extras targeted at individuals who spend extra time at home. The big, extremely expensive MicroLED TVs are stealing the headlines around CES, but the company's bread and butter are part of its lineup of QLED TVs.
The best Samsung QLED models this year are called Neo QLED, including TVs with both 4K and 8K resolution. The name is not actually a reference to Matrix 4, but it includes a lot of futuristic-sounding technology, all aimed at dethroning rivals like LG and Sony's OLED TVs, which continue to beat QLED in my image quality tests.
The heart of Neo QLED TVs is a new Mini-LED-based, full-array local dimming backlight array that enhances brightness and delivers more precise light management. Samsung made its LEDs 40 times smaller than standard LED devices, allowing for more to be packed into the TV, and even included a "quantum matrix" (wait for it…) to help more accurately focus the LED light. The result, according to the brand, is enhanced HDR highlights with minimal blooming and improved shadow detail (stray illumination that bleeds from bright into dark areas). Neo QLED benefits from Samsung's proprietary, powerful Neo Quantum Processor 8K, which improves upscaling capabilities. Using up to 16 separate neural network models, each trained in AI upscaling and deep learning technology, the Neo Quantum Processor can improve image quality to 4K and 8K image performance regardless of input quality.
Samsung also enhanced its AI update this year to use multiple neural networks to tweak image quality on both 4K and 8K versions (as opposed to only one in previous years).
The Frame 2021
With a new edition of The Frame, Samsung's 2021 portfolio also brings its lifestyle TV category to new heights. Compared to previous models, this is half-thinner and fits the width of a typical picture frame. Five different colour choices and two different interchangeable models now have new attachable bezel options. The company has also revamped its Art Shop, from which users can get over 1,400 selected pieces to place on The Frame TV's idle screen. There is an auto-curation technology focused on artificial intelligence (AI) to evaluate customer tastes to suggest artwork.
Although The Frame is intended for a niche market and is not targeted at the masses, since its launch in 2017, Samsung has reported that over one million units have been sold.
Bespoke 4-Door Flex Refrigerator
The new Bespoke refrigerator version features variable panels that allow users to select colours and materials. First, in North America, this 4-Door model will be available. It comes with a Beverage Center, which provides a water dispenser and an automatically filled water pitcher with easy access. Samsung Bespoke 4-Door Flex also comes fitted with a Dual Auto Ice Maker, which also allows smaller 'ice bites' besides making normal cubed ice.
SmartThings Cooking
SmartThings Cooking is one of Samsung's important announcements in the field of AI and IoT. The new service, operated by the Whisk smart food platform, runs SmartThings app preference surveys to suggest recipes and dietary restrictions. By using data from the Family Hub refrigerators, it also offers personalised meal plans.
A dedicated full-screen board can also be featured on the monitor on smart refrigerators to let you look at what is inside the refrigerator and even order anything missing directly from an available online shopping cart. The order will be delivered to your doorstep, once ordered.
In order to send grocery supply notifications to your widescreen, SmartThings Cooking will also connect with your smart TV. Similarly, synchronized Samsung cooking devices will provide recipe instructions. Through the proprietary service, you can also attend cooking classes to learn new recipes.
Health smart trainer
A new Smart Trainer feature was also announced by Samsung that will help users monitor and evaluate posture in real-time, much like a personal trainer. Smart Trainer gives input on the form during and post-workout, lets you count your reps, and calculates calories burned.
Samsung AI robots
Samsung gave three of its AI robots a sneak peek at us:
Samsung unveiled the latest JetBot 90 AI+ robot vacuum cleaner at CES 2021, which it announced would arrive in the US in the middle of 2021. In order to recognize and classify objects in order to determine the best cleaning course, the JetBot 90 AI+ uses object recognition technology. In order to prevent cables and small artefacts, the cleaner often uses LiDAR and 3D sensors. A camera is also included in the robot cleaner and is incorporated with the SmartThings app to support.
Samsung also announced the latest Bot Care, designed to use AI to recognize and react to the actions of a user. The company says that Samsung Bot Care will serve as both a robotic assistant and a friend. The Bot Care will learn the timetable and behaviours of a consumer and submit reminders.
My personal favourite at CES 2021 was Samsung Bot Handy. The company demonstrated the Samsung Bot Handy uses AI to identify and pick up items of different sizes, shapes and weights. Samsung says the Bot Handy will be able to tell the difference between different objects' material composition, which will allow it to understand the adequate amount of force to catch and carry around household objects and products.
Samsung Galaxy Upcycling at Home
Samsung announced an upgrade to its Galaxy Upcycling software at CES 2021, which is called Galaxy Upcycling at Home. The new software reimagines an older Galaxy phone's lifecycle and provides customers with options on how to repurpose their smartphone to create a set of convenient IoT resources.
Samsung TV Eco Packaging
In 2021, Samsung also announced that it would extend its eco-packaging to QLED, UHD TV, display, and audio devices.
Samsung was also talking at the event about making its goods more inclusive. It spoke about SeeColors, an application designed to assist those with a loss of color vision (CVD). Samsung also announced TVs with the Sign Language Zoom feature.